Itinerary For Two Nights of Romance
This itinerary is for those couples where one date night is not enough.
Check in to your gracious accommodations at Proximity or O.Henry Hotel.
5:30 PM: Dinner at Print Works Bistro
Take the elevator to dinner (or order room service). Savor classical and modern versions of French bistro dishes created with locally sourced food. There are more than 75 wines by the glass selections from our Wine Spectator Award of Excellence list and a craft cocktail list that changes with the seasons. Retire to your wonderful bedroom and then…
Don bathrobes and press play to your favorite romantic playlist.  Share a bottle of sparkling and focus on your sweetheart for the rest of the evening. Arouse the senses to a new level with one of our a la carte luxury massage or for mature audiences only offerings.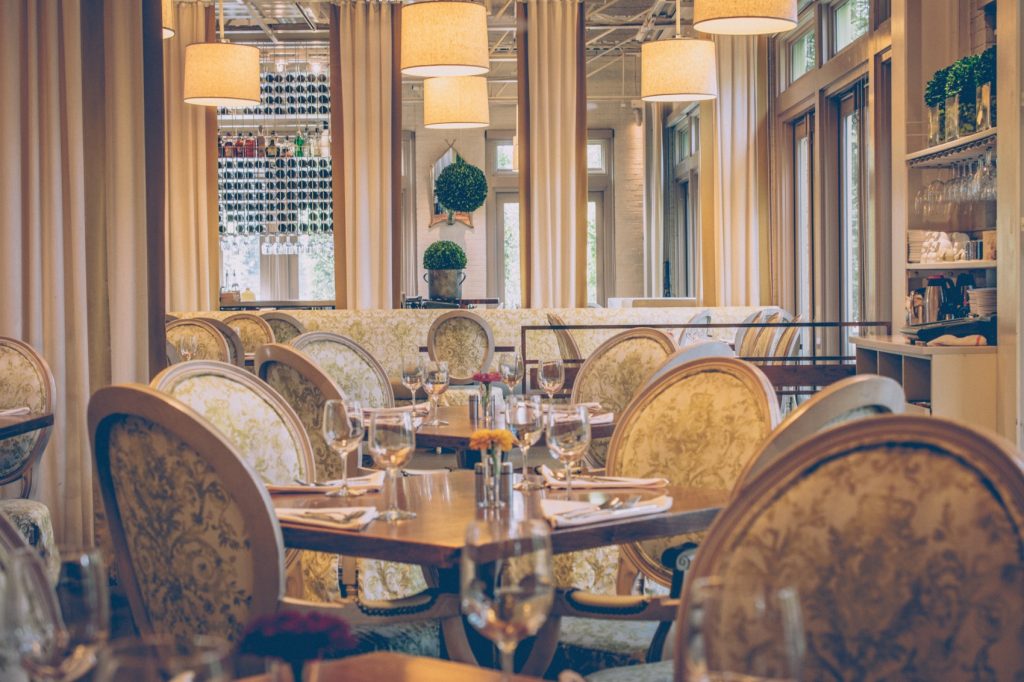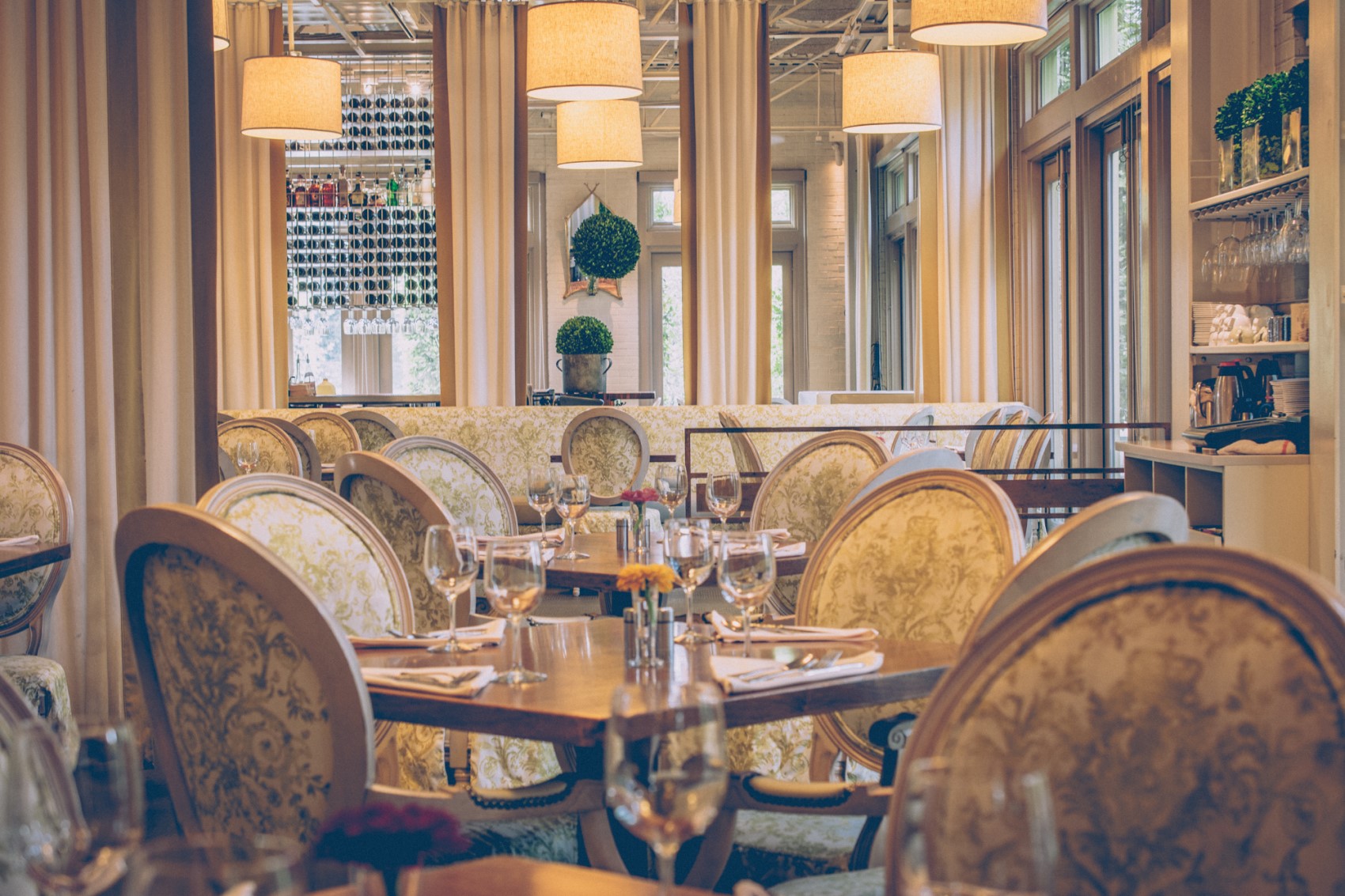 9:30 AM: Breakfast in Bed
Snuggle up with your special someone for breakfast in bed and take the morning real slow.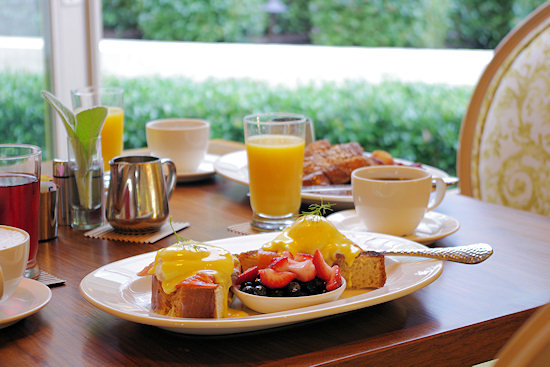 2 pM: A Walk in the Park OR Weatherspoon Art Museum
Take a romantic stroll through the Tanger Family Bicentennial Garden, a popular and relaxing 7.5-acre garden known for its massive annual plantings and bronze sculpture. Across the street, the Bog Garden features an elevated boardwalk that meanders through 7 acres of natural wetlands. Stone pathways traverse a forested hillside, and visitors can enjoy the sounds of water at Serenity Falls – a re-circulating waterfall – while viewing the many varieties of plants, birds and other wildlife inhabiting the area.
For Greensboro Residents: You may be familiar with these parks and gardens. If this is the case, we encourage you to find a spot that you have not walked before. Turn down a new path or try a trail across town. With over 100 miles of greenway, there are many new sights for you and your honey to share.
If the weather is not suitable for walking we suggest taking a visit to the Weatherspoon Art Museum. With six galleries and a sculpture courtyard, UNCG's art museum is nationally recognized for its exhibitions of modern and contemporary art. Its outstanding collection of more than 5,000 objects includes paintings, sculptures, drawings, prints and photographs and objects in miscellaneous media. Highlights include the Dillard Collection of Art on Paper and the Cone Collection of prints and bronzes by Henri Matisse. Located 2.5 miles from the O.Henry Hotel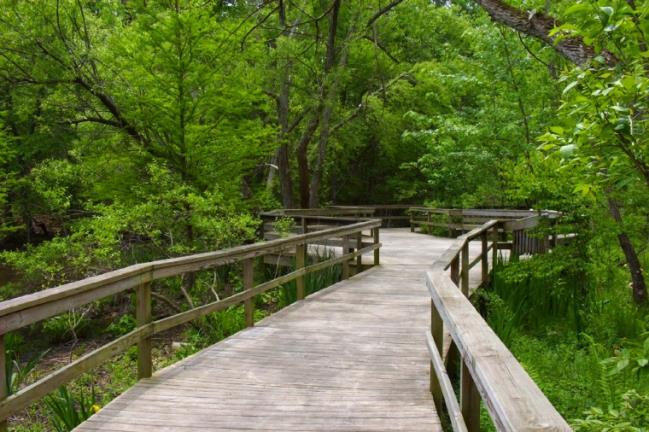 5:30 PM: Dinner At Green Valley Grill
Enjoy fresh seasonal Old World European and Mediterranean flavors from the wood-fired rotisserie and grill. Pair them with your choice of artisanal cocktails, craft beers and 500 wines. Flirt with discreet footsies and loving glances while you dine.
Wake up and whisper sweet nothings into each other's ear. Then check out but stick around for Afternoon Tea.
Taking tea in the O.Henry Hotel Social Lobby has become a local tradition. Hours: Friday, Saturday and Sunday, Noon—5 PM, and Monday—Thursday, 2—5 PM.
For those who want to take their romance a step farther, we suggest taking advantage of our Two Hearts, Two Nights Package. See a full list of our romantic offerings or email us at [email protected] for to chat discreetly about creative ways you can design one-of-a-kind sweet or intimate romance at our places.
Package Includes:
Two Nights Accommodations
Late Checkout of 2 PM
Priority Dinner Reservation
$50 Dining Credit
Night One

Turndown Service
Luxury Sensual Body Kit
$30 Amenity Voucher

Night Two

Choice of Wine or Sparkling
Choice of Charcuterie or Cheese Trio
Provocative Play Set