New Year's Eve in Greensboro
Packages and Dining
Celebrate the coming of 2023 with us at the Proximity Hotel or O.Henry Hotel in Greensboro, North Carolina, and start a new tradition with family and friends! Whether you live in our neighborhood or are visiting Greensboro, take a gander at our special hotel packages and New Year's Eve dining.
If you have never stayed at Proximity Hotel, you are in for a treat. Unwind in a modern, loft-like guestroom at America's first LEED Platinum hotel and enjoy a long list of amenities, including dining at Print Works Bistro! Just a few blocks away, at our sister O.Henry Hotel, you'll discover gracious hospitality, attentive service and modern features, including inviting guestrooms with custom furnishings and original art in every corner of our luxury hotel.
Greensboro New Year's Hotel Packages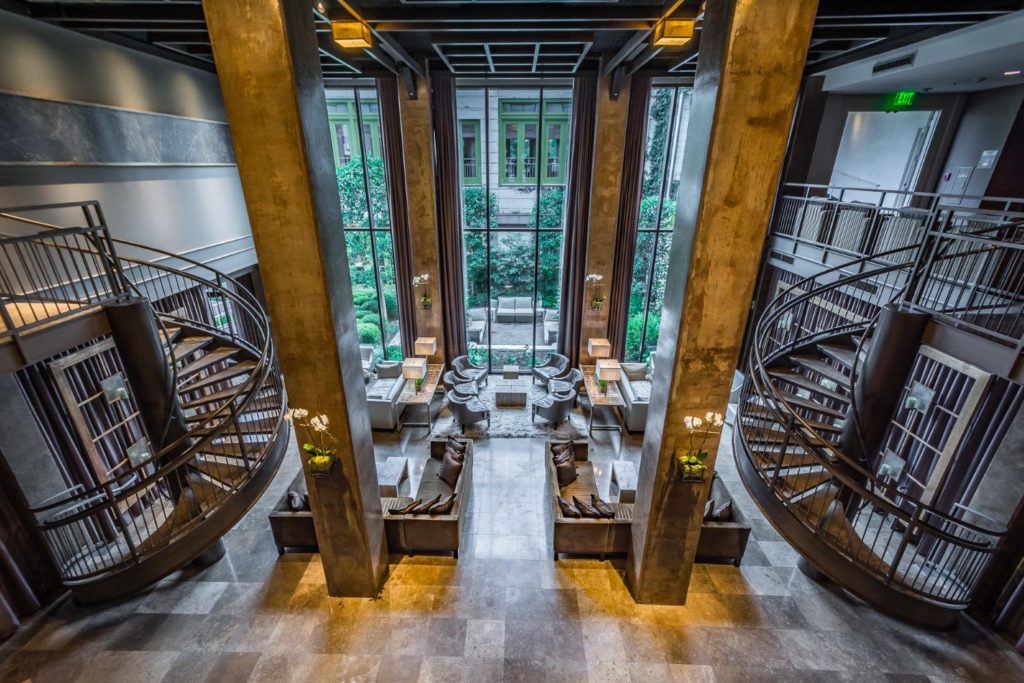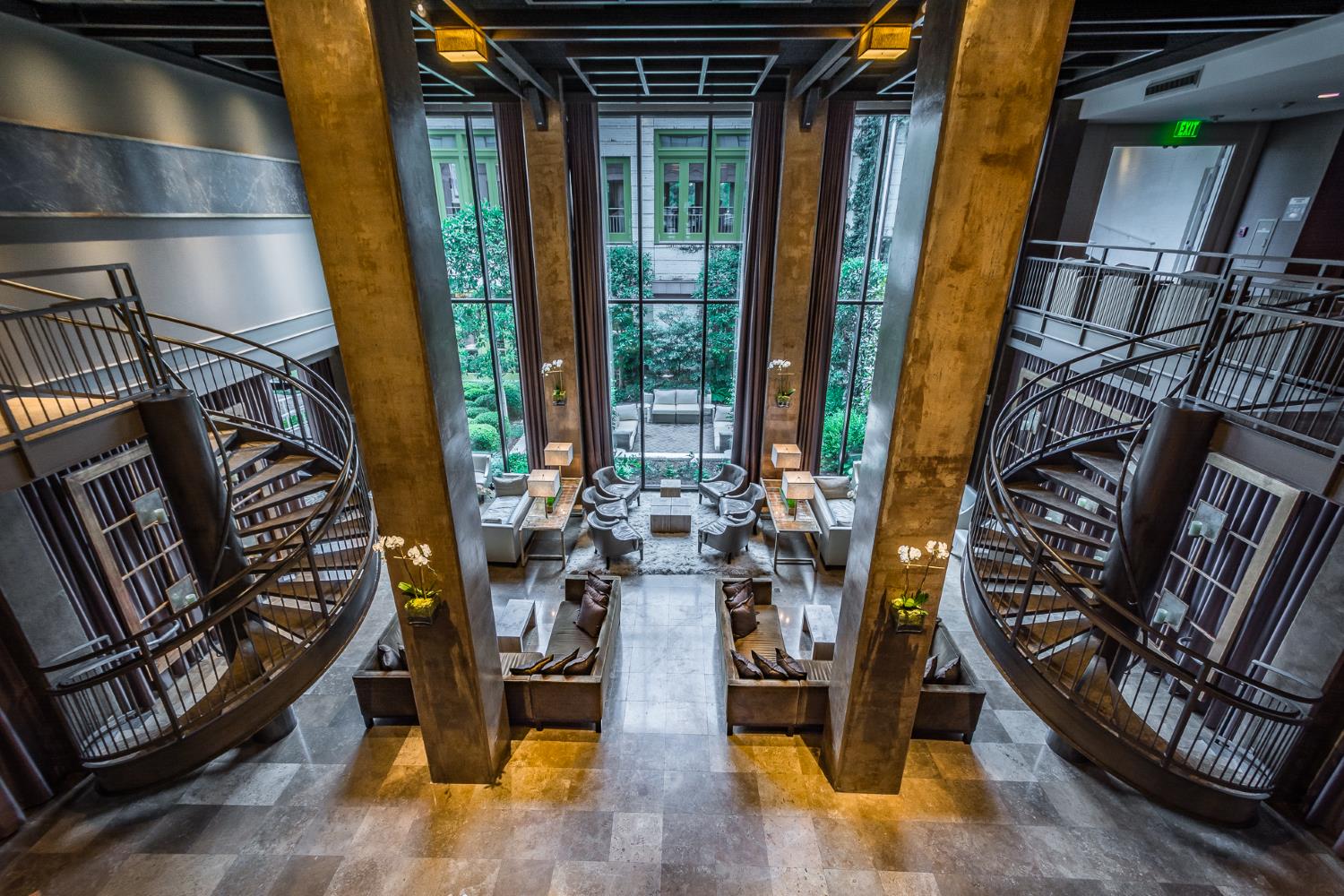 Cheers to 2023
Check in to your graciously appointed room with a $50 dining credit. Awaiting in your room, toast the New Year with a bottle of sparkling wine and a choice of charcuterie or romantic sweets plate.
Available December 30 – January 2, 2023.
2 Night 3 Wishes New Year's Package
Stay over for two nights in a King room and choose from three special amenities to celebrate the arrival of 2023.
Available for arrival December 30 – January 2, 2023.
Ring In the New year
Cozy up in a king room and toast 2023 with a bottle of sparkling wine.
Available December 30 – January 2, 2023.
Print Works Bistro
Print Works Bistro features French bistro dishes created with locally sourced food. There are more than 75 wines by the glass selections from our Wine Spectator Award of Excellence list and a craft cocktail list that changes with the seasons. See Print Works Bistro menus.
To make a reservation, call 336-379-0699 or reserve online!
Green Valley Grill
Enjoy fresh seasonal Old World European and Mediterranean flavors from the wood-fired rotisserie and grill. Pair it with your choice of artisanal cocktails, craft beers and 500 wines. See Green Valley Grill menus.
To make a reservation, call 336-854-2015 or reserve online!
Lucky 32 Southern Kitchen
Lucky 32 Southern Kitchen features exceptional renderings of classic Southern dishes made with plenty of local ingredients. On New Year's Day, we serve our regular dinner menu plus "good luck" food available for dine-in or Get Lucky & Go. See Lucky 32 menus.
To make a reservation, call 336-370-0707 or reserve online!
Special New Year's Eve Events!
New Year's Jazz at O.Henry
The O.Henry Hotel is hosting two special New Year's Eve performances in the Social Lobby for those who want to celebrate early (from 6 – 9 PM) or late (from 10 PM – 12 AM). Arrive early for a seat! No cover charge!
Photo by Lee Capps Photography
Greensboro Symphony feat. The Krüger Brothers
Spend New Year's Eve with the Krüger Brothers and the Greensboro Symphony!  Personifying the spirit of exploration and innovation that forms the core of the Appalachian American tradition – the Krüger Brothers' unique blend of bluegrass, pops, and classical with some of the fastest banjo playing in the world will have your toes tapping!!