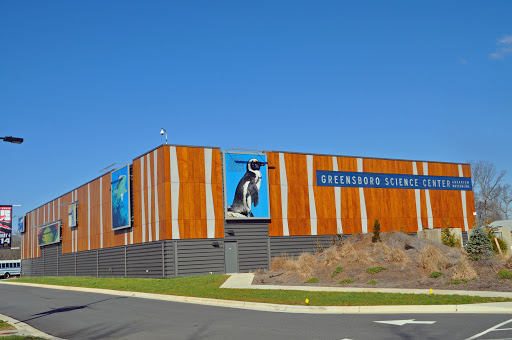 Greensboro Science Center: Plan Your Visit
The Greensboro Science Center is a premier family destination in North Carolina offering multiple attractions in one destination: a science museum with exhibits focused on dinosaurs, reptiles, amphibians and extreme weather; a zoo, home to animals such as tigers, red pandas, gibbons, meerkats, lemurs and maned wolves; an aquarium, which features sharks, penguins, stingrays, otters, fishing cats, a variety of fishes and more; and the state-of-the-art OmniSphere Theater, featuring 3D and full-dome shows.
Stay with us at Proximity Hotel (9 minutes away) while visiting the Greensboro Science Center. Discover custom-designed furnishings, commissioned art and innovative design in every corner of our AAA Four Diamond luxury hotel. Savor fresh European flavors at Print Works Bistro with creekside dining and an energetic bar with craft cocktails. Unwind in modern loft-like guestrooms with top-notch amenities and safety protocols.
The GSC is open from 9AM – 5PM Sunday – Saturday
Open all year, except for New Year's Day, Christmas Eve, Christmas Day, and their annual gala
Prices

Adults (ages 16 – 64): $19.50
Seniors (ages 65+): $18.50
Children (ages 3 – 13): $17.50
Children 2 and under: Free
GSC Members: Free
Top Things To Do at the Greensboro Science center
The zoo at the Greensboro Science Center is full of amazingly interesting and interactive animals. Walk the path to come observe a myriad of unique animals like meerkats, maned wolves, lemurs and Greensboro Science Center's two new tigers, Rocky and Jagger. There is even a petting zoo with many adorable farm animals to just waiting to be your best friend!
The largest expansion in the Greensboro Science Center's 63-year history opened on June 4. Revolution Ridge features nine new animal exhibits, a state-of-the-art animal hospital where you can watch animal care in action, a conservation center that allows you to look into research labs and learn about projects that previously took place behind the scenes. In addition, there are more than 11 acres of public gathering and green space, an elevated boardwalk, new restroom facilities (including a family bathroom) and so much more!
If you're interested in getting an inside look at how the Greensboro Science Center runs their zoo, be sure sure to check out the Zoo Trek Inside Track further down on this page!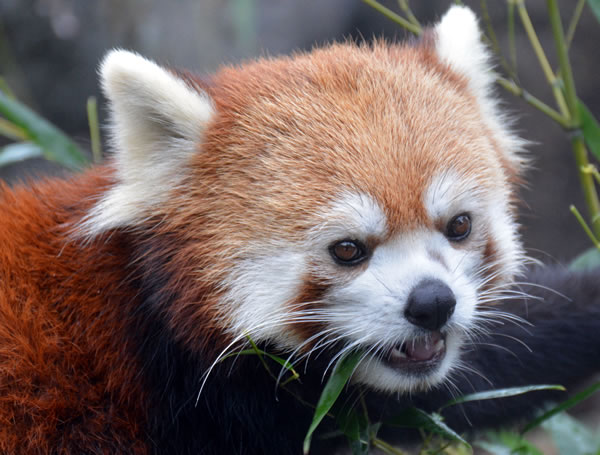 At the aquarium, be amazed by the wondrous water beasts all throughout the building. From the charming African Penguins to the monstrous sharks in the Shark Reef Tank to the slippery Otters, the aquarium beckons your curiosity.
Don't just observe the animals through the glass though! Take a chance and get your hands wet with rays and skates at the Hands-On Harbor! Slimy though they may be, it is an awesome learning opportunity for anyone interested.
If you're at all interested in taking a look behind the curtain, check out the Inside Tracks further down this page!
Get ready to put your science caps on, because this is where the heart of the Greensboro Science Center is found! Walk through the Extreme Weather Gallery, learning about the forces of nature. After that, its time to uncover fossils in the Dinosaur Exhibit. Watch Dr. Indiana Bones attempt to return stolen prehistoric items back to their time. Later, find your way downstairs to the Herpetarium, and get up close and personal with a swath of amphibians and reptiles as the keepers teach you about how they live.
Among these already interesting activities, there is always at least one special exhibit to visit. Be sure to wander through the museum and lose yourself in the fun!
SKYWILD is the Greensboro Science Center's premiere high ropes challenge course. This course is meant to let guests experience different animals behaviors while also having a physically challenging activity. The Greensboro Science Center wants everyone who experiences SKYWILD to have a greater appreciation for what many animals do in their daily lives.
SKYWILD is accommodating to both individuals and groups, no matter the size. To learn more about the rules, hours and pricing, click here!
Greensboro Rotary Club Carousel
Celebrate Greensboro, North Carolina, at the state's largest carousel. Ride traditional horses, plus animals symbolic to the state. The art features prominent local and state history.
Open: 10am – 5pm, Friday – Sunday, Year-round
Exceptions: Closed New Year's Day, Thanksgiving, Christmas Eve and Christmas Day.
Tickets
Single Ride:
GSC Members: $1 per ride
Non-members: $2 per ride
Combo Tickets:
GSC Members: $5 for 7 rides
Non-members: $10 for 7 rides
Get an up-close look at some of our zoo and aquarium animals alongside our incredible animal keepers! See how we start the day as we provide enrichment and treats to animals from an exclusive, behind-the-scenes setting. You'll have an incredible time and may end up meeting our stingrays, sharks, meerkats, Aldabra tortoises, and more. Explore the GSC as we trek and learn about all of these species, their life at the GSC and conservation initiatives for their wild counterparts.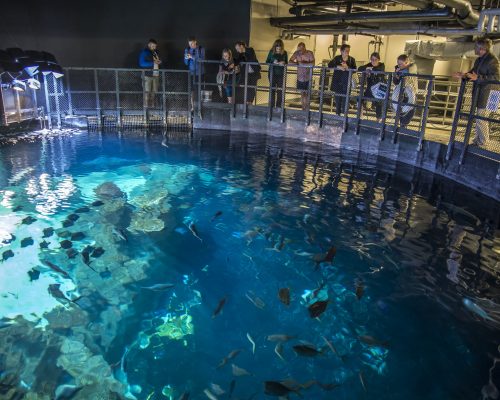 Directions to Greensboro Science Center
The Science Center is located at 4301 Lawndale Drive, just a 9 minute drive from The Proximity Hotel!
Turn left our of the hotel parking lot towards Green Valley Road. Next, turn right onto Green Valley Road. In a quarter mile, turn left onto Lendew Street, then turn right at the end of the street onto Cornwallis Drive. Next, turn left at the first available light onto Battleground Avenue, then take your first available right turn onto Fernwood Drive. Next, turn immediately left onto Lawndale Avenue. Finally, after just over 2 miles, the Greensboro Science Center has an entrance on the left side of the road.
about the greensboro science center
The Greensboro Science Center (GSC) is a science museum that was created in the year 1957. Since their inception, the GSC has been a hotspot for people of all ages to come and learn about many aspects of science, including topics on dinosaurs and their fossils, weather, a variety of animals, and much more. The GSC also boasts a 12-acre zoo with a myriad of animals to observe, a petting zoo with adorable farm animals, and an aquarium featuring a 90,000 gallon shark tank simulating a Caribbean reef.
The GSC strives to pursue local and global conservation efforts to "preserve species and habitats through on-site programs, community awareness, field studies and fundraising…" The GSC sponsors and hosts events meant to spread the word on local and global conservation needs, as well as demonstrate how they are doing their part.
Above all else, the GSC "is committed to excellence in science education by providing the community with a dynamic, experiential and family-focused attraction designed to inspire scientific curiosity and encourage personal discovery about life and the natural world."
Conservation
The Greensboro Science Center is dedicated to helping conservation efforts through their own on-site programs, promoting community awareness, field studies and fundraising events.
Be sure to read more about their conservation efforts here!