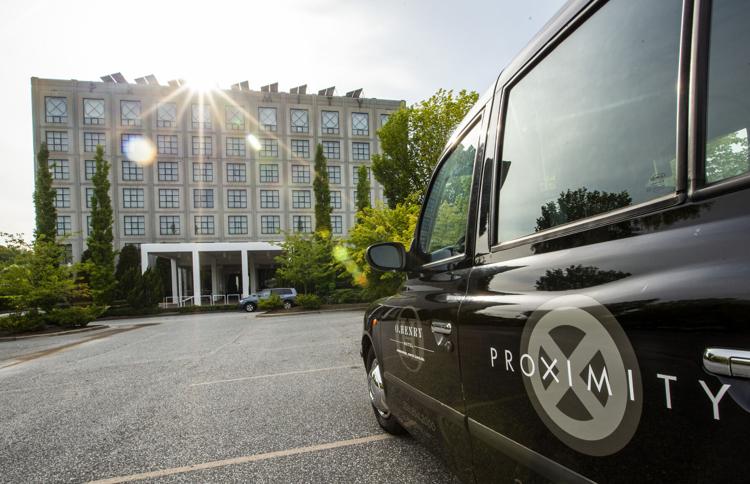 GREENSBORO — The Proximity Hotel, and its restaurant Print Works Bistro, will reopen Sept. 8.
"We're excited about it," said Dennis Quaintance, CEO of Quaintance-Weaver Restaurants and Hotels which operates the hotel and nearby O.Henry Hotel and Green Valley Grill.
Both Proximity and Print Works have been closed for six months because of the coronavirus pandemic.
Quaintance said other than making sure the extra-clean rooms don't "smell like a dentist office" and limiting indoor events to fewer than 10 people, guests won't notice anything different during their stay.
He said a lot of guests are taking advantage of a reopening special that includes a dining credit. Quaintance said a lot of guests are actually from the Triad.
"That's where the business is coming from," Quaintance said. "We think people need to experience a sliver of normalcy."
Return guests to the restaurant, however, will notice some changes.
"We did a lot of work on the interior. We didn't need it necessarily, but we took advantage of being closed."
A fresh look to the walls, a new floor in the bar and a new dining arrangement to accommodate the state mandated 50% capacity will be the most obvious changes. Diners will also notice sneeze guards, but Quaintance feels the restaurant's design will minimize their impact.
"It'll look like Print Works, but you'll notice less tables and some Plexiglas," Quaintance said.
Proxmity's sister property O.Henry Hotel, and it's restaurant Green Valley Grill, reopened June 4.